WELCOME
We have Supplies for collecting United States Coins. Use the links in Blue to come in and LOOK around.

Printable orderform
Store owner & contact information,
Privacy Policy & Ordering Info.
See what our Customers are saying
SPECIALS: 2011


Click here for newest product listings, by date added
QUICK NOTE: If at any time you come here looking for anything special that you can not find, please send us an e-mail for what you are looking for and we will respond.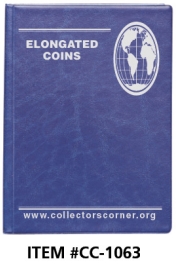 Up-loaded 5-15-2011
COIN SUPPLY STORE / Coin Supplies for the Collector.


.
Please Read:
IMPORTANT:
Quick note:
ALL Orders
There are NO shoping carts on this web site. FIRST PRINT out the order form, Order Form Page write down what you want, add up total with postage & either send order form with a check or money order for payment or E-mail us your order and go to pay-pal and make your payment with your credit card Thanks ***********
If you are going to use pay-pal for CREDIT CARD payments please check the { Order Form Page } for shipping costs to be added to your order. This will save a lot of time processing. Print order in comments area
F.Y.I:
E-Mail is checked 9a.m & 8 p.m EST on work days. Phone messages are checked but call-backs are not always the same day
Thank You
collectorscorner.org
Welcome to our Coin Collecting
Supply Store
COME IN & BROWSE
Happy :-) Shopping
PRINT ORDER FROM OUT FIRST

LINK TO ORDER FORM

BOOKMARK THIS PAGE NOW ! Everything will be at least 5%
below retail, see our printable order form for details
Enjoy Your Visit and Happy Shopping :-)

Back to: collectorscorner {home page}
E-MAIL: supplies@collectorscorner.org
Page Design & up-dates: by Sleepy
Copyright © 2001-2011, collectorscorner.org /Store Front
All Rights Reserved